Buat Bro sekalian yang berniat mengganti tunggangan atau bahkan berencana membeli motor karena terkena racun turing

...di tahun 2009 nanti (issue diluncurkan awal tahun 2009), Yamaha bakal menggebrak dengan menggelontorkan species motor baru berlabel Fazer 250, mengusung mesin 250cc single cylinder. Kabarnya fazer bakal menggantikan Scorpio yang akan diskontinue.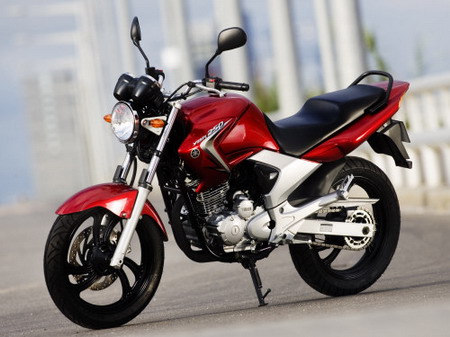 Tampilannya masih menganut naked sport bike..cocok buat turing karena riding position cukup nyaman, suspensi sudah menganut monoshock, kapasitas tangki bisa melahap 19 liter bensin sebuah angka yang besar bahkan lebih besar dari kapasitas ninja 250r yang hanya 18 liter atau bahkan di banding tiger or scorpio yang cuma mampu minum 12 liter.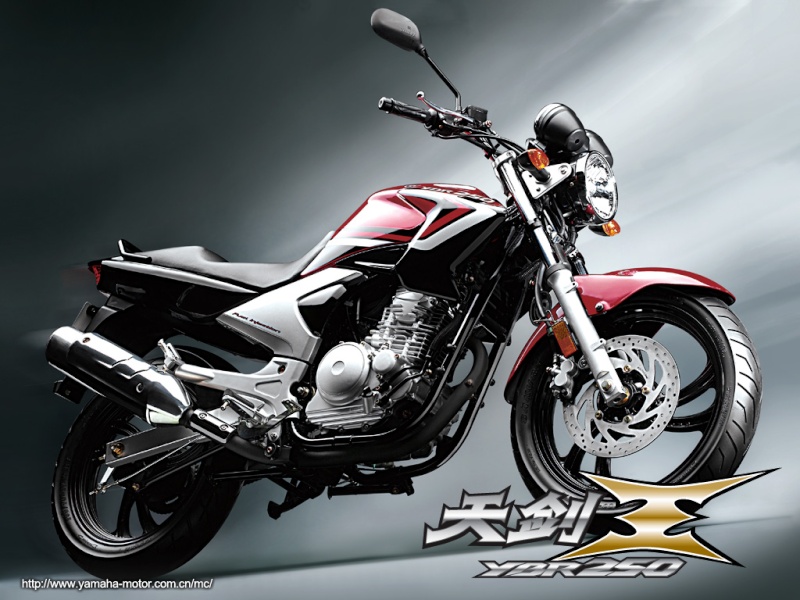 Ban sudah mengaplikasikan tapak cukup lebar..depan 100/80-17 belakang 130/70-17...tidak terpaut jauh dari ninja 250r (depan 110/70-17 belakang 130/70-17)..so bro ga usah lagi ganti ban karena bawaan standarnya sudah cukup lebar...tapi disayangkan sistem pengereman belakang masih menganut tipe tromol/drum

berikut komparasi dengan tiger dan pulsar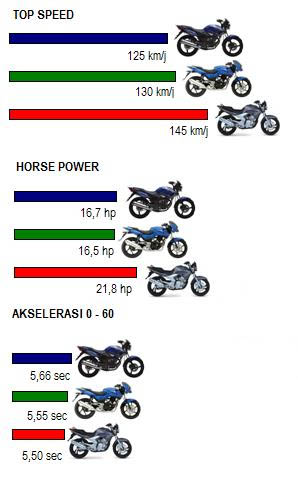 Ini sekilas Spesifikasi teknisnya
DIMENSION and WEIGHT
Overall length 2025 mm (79.7 in)
Overall width 745 mm (29.3 in)
Overall height 1065 mm (41.9 in)
Seat height 805 mm (31.7 in)
Wheelbase 1360 mm (53.5 in)
Ground clearance 190 mm (7.5 in)
Minimum turning radius 2395 mm (94.3 in)
Weight with oil and fuel 154.0 kg (339 lb)
ENGINE
Engine type Air cooled 4-stroke, SOHC
Cylinder arrangement Forward-inclined single cylinder
Displacement 249.0 cm3 (15.2 cu.in)
Bore × stroke 74.0 x 58.0 mm (2.91 x 2.28 in)
Compression ratio 9.80:1
Starting system Electric starter
Lubrication system Wet sump
Engine oil type SAE20W40 or SAE20W50
Recommended engine oil grade API service SF, SG type or higher
Engine oil quantity:
Without oil filter cartridge replacement.
With oil filter cartridge replacement.
.
1.35 L (1.43 US qt) (1.19 imp. qt)
1.45 L (1.53 US qt) (1.28 imp. qt)
Air filter element Wet element
Recommended fuel Regular unleaded gasoline only
Fuel tank capacity 19.2 L (5.07 US gal) (4.22 imp. gal)
Fuel reserve amount 4.5 L (1.19 US gal) (1.00 imp. gal)
Fuel Injection:
Manufacturer
Model/quantity .
AISAN
1100-87F70/1
Spark plug:
Manufacturer/model
Gap .
NGK/DR8EA
0.6-0.7 mm (0.024 - 0.028 in)
TRANSMISSION
Clutch type Wet, multiple-disc
Primary reduction system Spur gear
Primary reduction ratio 74/24 (3.083)
Secondary reduction system Chain drive
Secondary reduction ratio 44/15 (2.933)
Transmission type Constant mesh 5-speed
Operation Left foot operation
Gear ratio:
1st
2nd
3rd
4th
5th .
36/14 (2.571)
32/19 (1.684)
28/22 (1.273)
26/25 (1.040)
23/27 (0.852)
Frame type Double cradle
Caster angle 26.50 º
Trail 104.5 mm (4.11 in)
TIRE, WHEEL, BRAKE and SUSPENSION
Tire type Tubeless
Front tire:
Size
Manufacturer/model .
100/80-17M/C (52S)
PIRELLI/SPORT DEMON
Rear tire:
Size
Manufacturer/model .
130/70-17M/C (62S)
PIRELLI/SPORT DEMON
Maximum load 167 kg (368 b)
Wheel type Cast wheel
Front rim size 17M/C x MT2.15
Rear rim size 17M/C x MT3.00
Front brake type Single disc brake
Front brake operation Right hand operation
Recommended brake fluid DOT 3 or 4
Rear brake type Leading, trailing drum brake
Rear brake operation Right foot operation
Front suspension type Telescopic fork
Front spring/shock absorber type Coil spring/oil damper
Front wheel travel 120.0 mm (4.72 in)
Rear suspension type Swingarm (link suspension)
Rear spring/shock absorber type Coil spring/oil damper
Rear wheel travel 120.0 mm (4.72 in)
ELECTRICAL SYSTEM
Ignition system Transistorized coil ignition (digital)
Charging system AC magneto
Battery model YTX77L-BS
Battery voltage/capacity 12 V, 6.0 Ah
Headlight bulb type Halogen bulb
Bulb voltage, wattage × quantity:
Headlight
Tail/brake light
Front turn signal light
Rear turn signal light
Position light
Meter lighting
Neutral indicator light .
.
12 V, 35 W/35.0 W x 1
12 V, 5.0 W/21.0 W x 1
12 V, 10.0 W x 2
12 V, 10.0 W x 2
12 V, 5.0 W
14 V, 2.0 W x 2
14 V, 1.4 W x 1
Fuses:
Main fuse
Headlight fuse
Signaling system fuse
Ignition fuse
Backup fuse .
20 A
10 A
10 A
10 A
10 A
Sekarang masalah harga...kabarnya bakalan dijual antara 25 - 30jt-an..so siap-siap tuker motor, atau bahkan nambah motor